Exporting CRM data
Having all your data in Atlas CRM is great, but you need to use it elsewhere from time to time. When you want to send out an email to all of your customers, for example. On this page you will learn how to export your data.
Export customers data
You can export your customers data from Atlas CRM. The export contains all information that is filled out in the template of the companies or contacts. An example of what this data could look like:

You have the option to export all companies / contacts, or you can choose to export a selection. Companies and contacts are exported separately, each in their own file. Linked companies or contacts are added by their ID, so you can link them together in software such as Microsoft Excel.
Exporting all companies or contacts
To export all companies or all contacts:
Navigate to the companies or contacts overview.
Click on the ... button at the top of the page on the right side.
You will find export options in the menu.
Your download will start automatically.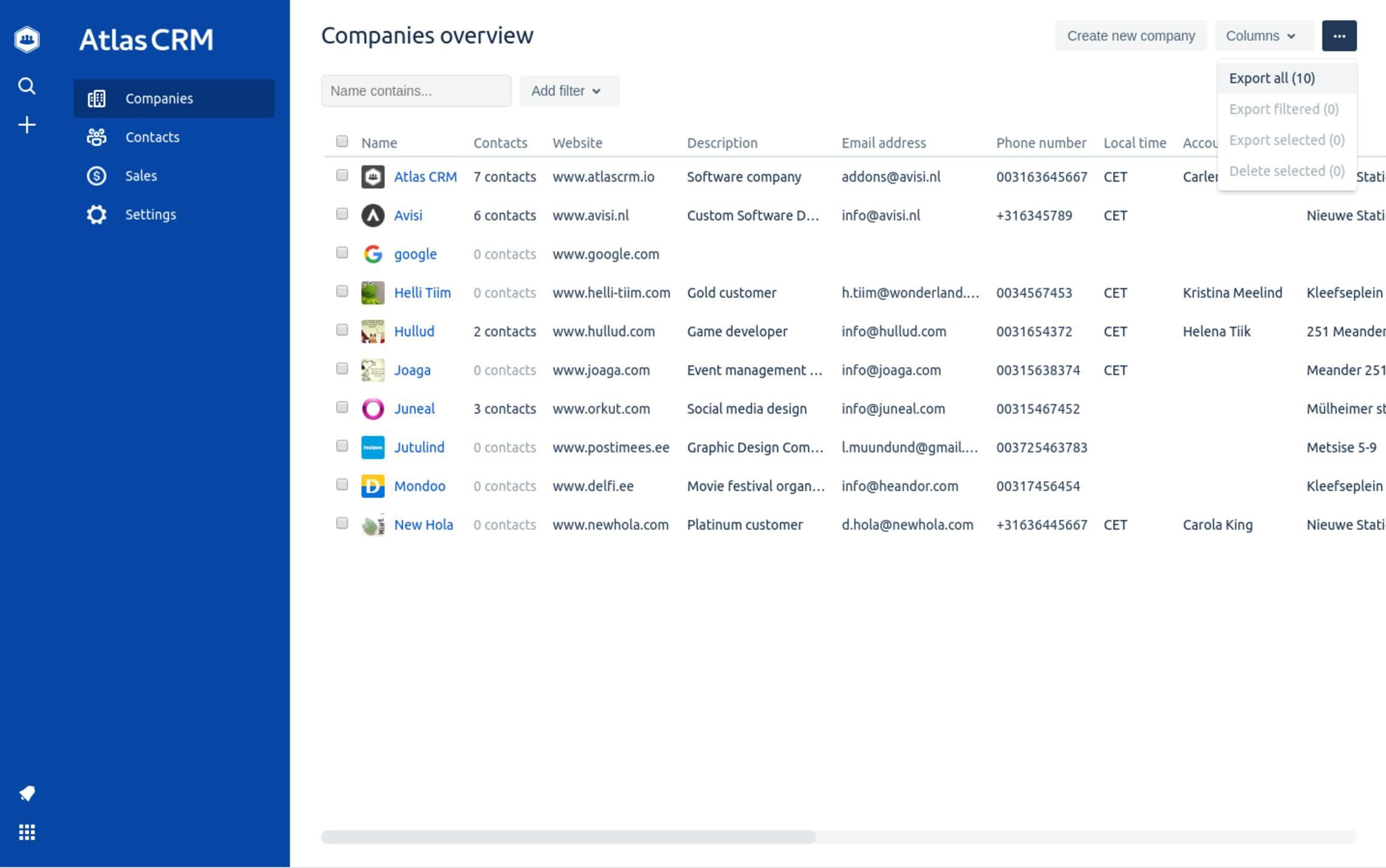 Importing data into Microsoft Excel
To import your data into Microsoft Excel:
Click on File and then Open
Select your file
Microsoft Excel will now automatically open the data.
If the data does not look like it should, you can use the import wizard. To use the import, change the file name extension from .csv to .txt before you open it.
Importing data into Google Docs
Open a new spreadsheet
Click on File and then Import
Click on Import and select your file
For Separator character choose Comma
Click import