The sales funnel
The sales funnel visualizes the journey of a sale towards success. Each stage that a sale goes through is represented in the sales funnel and contains a list of corresponding sales. This gives you an overview of all sales, their statuses and the estimated amount of money that is in the pipeline.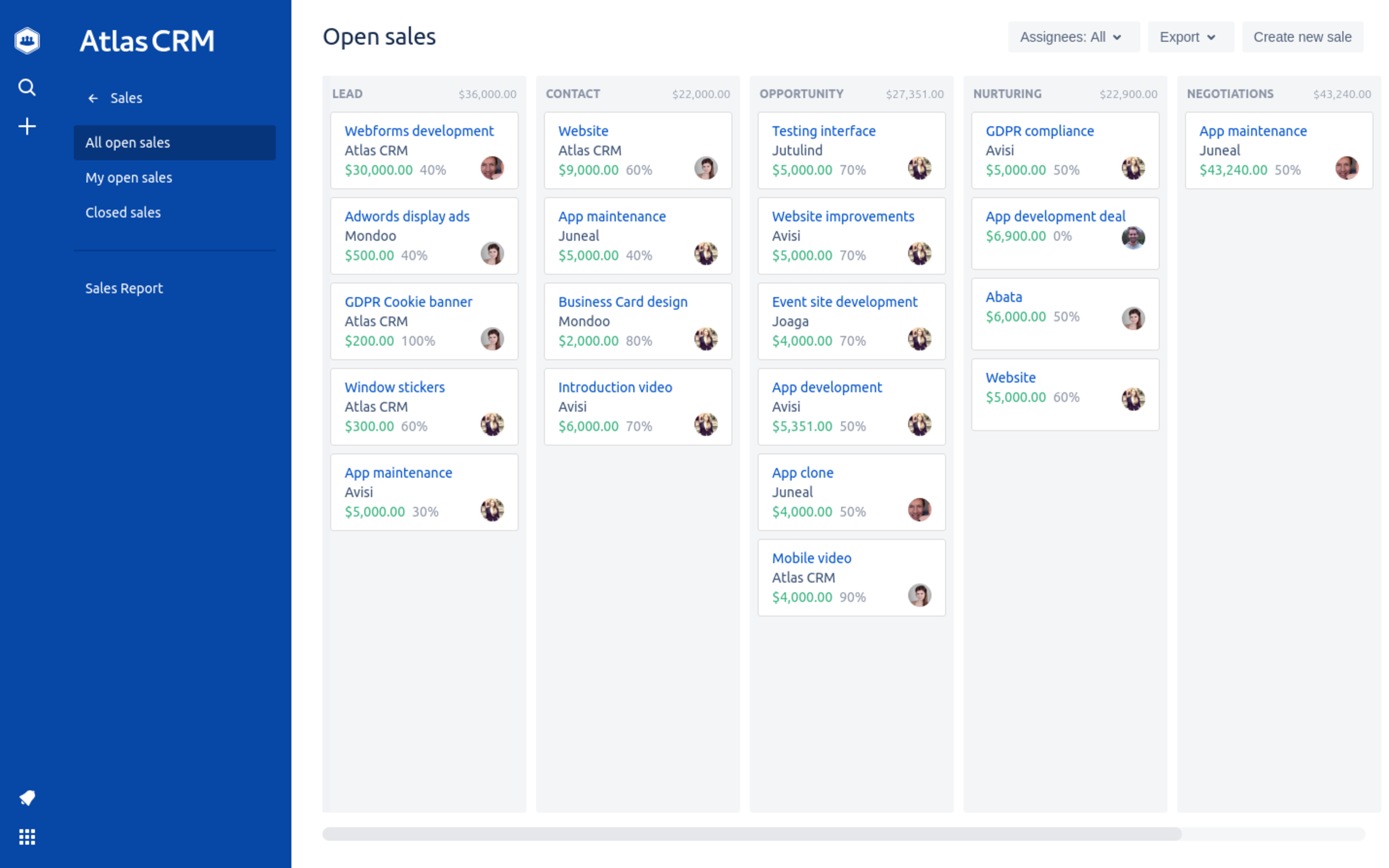 Funnel stages
The sales funnel consists of several stages. Each stage in the funnel should correspond with a stage in your sales process.
You can have between 1 and 20 funnel stages. You Jira admin can configure the amount of stages and their names.
Each funnel stage contains a list of sales that are currently in that stage of the sales process. You can drag sales around in the list, to create your preferred order, or drag sales to other stages in the funnel. While you are dragging a sale, you will notice three additional options 'Delete', 'Lost' and 'Won'.
At the top of the funnel stage you will find the title of the stage and the total amount of money for all sales combined.
Planning work per funnel stage
You can manage work for each sale by linking issues. When you link one or more issues, you can add them to a specific funnel stage. This allows you to plan your work according to the stage the sale is in.
Assign these issues to your colleagues to delegate work and collaborate to win the sale.
Configuring the sales funnel
Your admin can configure the sales funnel. He or she can adjust the amount of stages and their names. This allows you to map your sales process to the sales functionality in Atlas CRM.
Sales funnel configuration can be found in the settings of Atlas CRM.